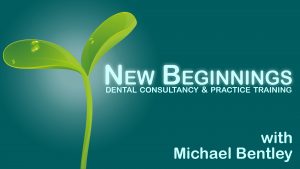 Welcome to New Beginnings dental consultancy and practice training.
I have had the pleasure of working in dentistry since October of 2000 when I became the practice manager of Boots Dentalcare in Birmingham. Since then I have spent my life cultivating and developing my experience, not only as a manager but understanding dentistry and really getting to grips with each area of dental life.
In January 2015 I had the pleasure of stepping into JM Dentalcare as the Practice Manager, everything happened for me here, I got to implement treatment coordination form ground zero, even building the TCO room and choosing the furnishings. In 2009 I qualified as a Dental Nurse, I wanted my foundations to be more solid and like my peers have a GDC number, this is one of my most proudest moments and I am so pleased I have this knowledge to go alongside the role of a TCO. As a PM there is nothing I haven't experienced I have managed all sorts of situations, team work is so important in a practice, the successful ones have a great team at the heart. Teams need nurturing to succeed and they need sustenance to grow so that they can be at their very best.
I am passionate about the patient journey, I would happily speak to patients all day. There is something a "buzz" I call it about building relationships with people, that help them to understand with knowledge and confidence what they want to do next. If I can be that person and coach others to be the same this is where I am the happiest. The reception is your power house, the driving force is what happens at the desk, you will have heard that reception can make or break a business, this is true believe me.
In 2012 I got the opportunity to work as business consultant alongside Laura Horton at Horton Consulting and for Practice Plan. Until 2016 I still worked in practice at JM Dentalcare for 3 days whilst I spent the other days consulting, coaching, presenting in practices and at events all over the UK and Ireland.
In 2016 I left practice life and concentrated on consultancy full time alongside Laura, our experiences together we're truly amazing and I treasure them all, because in 2020, we all know what happened COVID! This stopped us in our tracks and difficult decisions had to be made, I decided I wanted to go back into dental practice, I wanted to experience first hand what everyone was and is going through. I felt as a consultant if I didn't know how it feels and how the patients and teams were reacting on the ground then I could not coach, train and present again.
In February of 2021 I became the patient experience manager and complaints manager at Highfield Dental Clinic in Edgbaston, which is where I now reside a couple of days a week.
I am now in a position where I can work at Highfield Dental Clinic and balance my week supporting practices who want me to work with them to grow their business and support them with the team.
Since 2022 I have now gone back into practices delivering dental training face to face, which is a joy and being booked for a number of events across the UK and Ireland – see my courses and events page.
If you as a practice owner and want a confidant to work with, someone who can support you and knows how it feels then contact me. I would delighted to hear your story and then decide if I am the right person to work with you, I have monthly memberships available and I can provide testimonials from practices that I currently work with.
New Beginnings is what is all about, we cannot change the past, but we can decide how we shape the future.
Michael